Cars
Our automotive battery range includes all the industry-leading car battery manufacturers and battery technologies.
Automotive Batteries In Stock and Ready To Dispatch
We stock a full range of automotive and car batteries including traditional wet-style car batteries and modern start-stop starter batteries.
EFB Vehicle Batteries
AGM Vehicle Batteries
VRLA Vehicle Batteries
We have automotive batteries to suit all budgets and warranty requirements, ranging from our Tiger 2-year warranty range to our premium Varta range with a 5-year warranty.
We are an official distributor of the automotive industry's leading vehicle battery brands.

Contact Us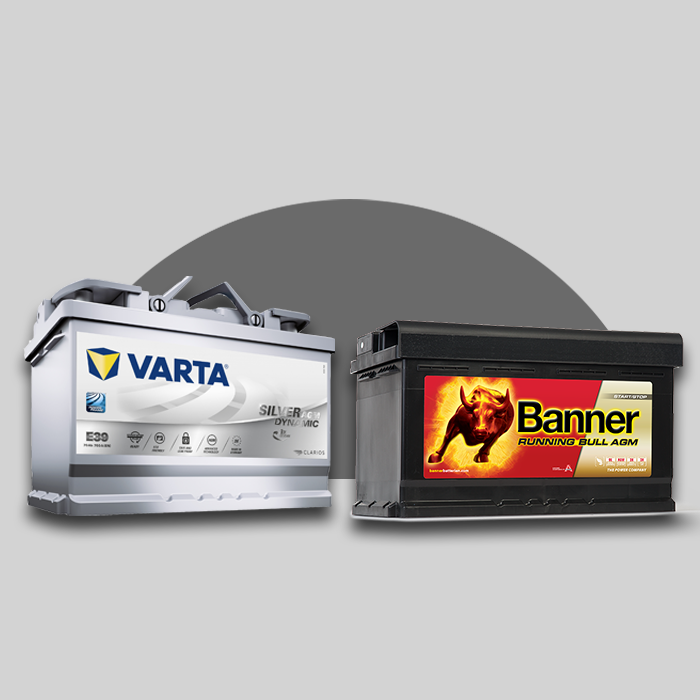 Technical Information
Warranty Support
We supply automotive batteries with warranty periods ranging from 1-year to 5-years, please contact us for further information and prices.
Trade
Deliveries are free to all our Trade Customers within our local delivery areas. Please contact us for trade prices.
Technical Advice
We can advise you on the correct battery for your vehicle- Simply call us and provide your vehicle registration.
Delivery
We deliver to trade customers within our local depot delivery areas. Trade and the general public can collect orders from one of our trade counters.
Product Specifications
Have a vehicle reg and need to check which battery you need? No problem, call our sales teams and they will be able to advise you.
Bespoke Battery Packs
Looking for a custom battery pack? Our battery manufacturing facility can produce bespoke power solutions.
Looking for a replacement car battery?
You can collect a replacement automotive battery from one of our Trade Counters. We also deliver to trade customers within our local delivery depots.

Next Day Delivery
Contact us for availability and delivery information. We have car batteries in stock and ready to ship via our Multicell delivery fleet and nationwide courier service.
Delivery Information

Prices and Delivery Information
We do not sell batteries online. To check availability and prices, please contact our sales team.  Our sales team can advise you on what battery you need for your vehicle.
Contact Us

Need a Trade Account?
We've been supplying the automotive trade for over 30 years, including Garages, MOT Centres & Motor Factors. Please contact our sales team for further information.
Trade Enquiries