Banner
We are an official BANNER Battery Distributor
Automotive.   Marine & Leisure.   Commercial.
We are an official Banner supplier, stocking an extensive range of Banner Batteries for use in many industries and applications.
The famous Banner buffalo symbol has represented the strictest quality standards for over 80 years in battery production.
Banner Automotive Batteries
Banner Commercial Batteries
Banner Marine and Leisure Batteries
Contact Us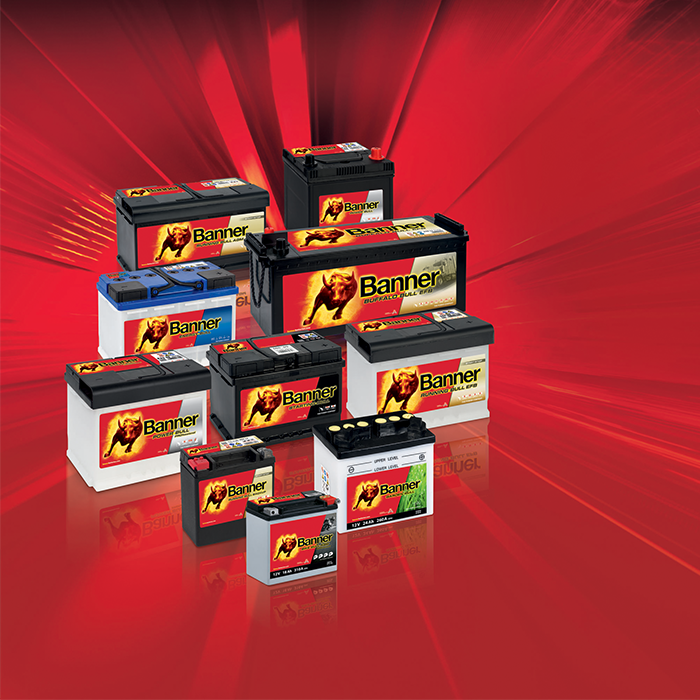 Technical Information
Warranty Support
We offer a range of Banner batteries with different warranty periods to suit all requirements.
Trade
We are an official distributor of Banner and have supplied the trade and retail with Banner batteries for over 10 years.
Technical Advice
Our technical team are available to answer any of your queries regarding Banner and our other battery brands.
Delivery
Free, Next Day Delivery* Within Our Local Delivery Depots. Next Day Delivery Nationwide Available Nationwide via Courier. Contact our sales team for further delivery information.
Product Specifications
Have a technical question? Need to check which battery is suitable for your application? Our sales team are happy to help with all your battery questions.
Bespoke Battery Packs
Please contact us if you have a specific power requirement. Our in-house workshop can design and manufacture a range of custom-built battery packs for a wide range of applications.
Applications

Marine & Leisure

Vehicle Batteries

Trade

Chargers & Inverters