Agricultural
From farming machinery batteries to electric fencing batteres, we stock a full range of Agricultural Batteries for many farming and agricultural applications
Agricultural Batteries In Stock and Ready To Dispatch
The operating conditions associated with Agricultural and Industrial battery applications are often demanding, so it's essential batteries are durable, reliable and resistant to vibrations, whilst providing effective starting power.
We supply agricultural applications including but not limited to:
Tractor Batteries
Farming Machinery Batteries
Heavy Plant Machinery
Quads and Farming Vehicle Batteries
Electric Fencing Batteries
Multicell distribute a complete range of starter batteries and operational batteries. Our UK manufacturing facility produces bespoke battery packs and we also carry out refurbishments of existing battery packs.
Read More About Our Battery Refurbishment Service Here
---
We Are An Official Supplier of the Industry's Leading Battery Brands

Contact Us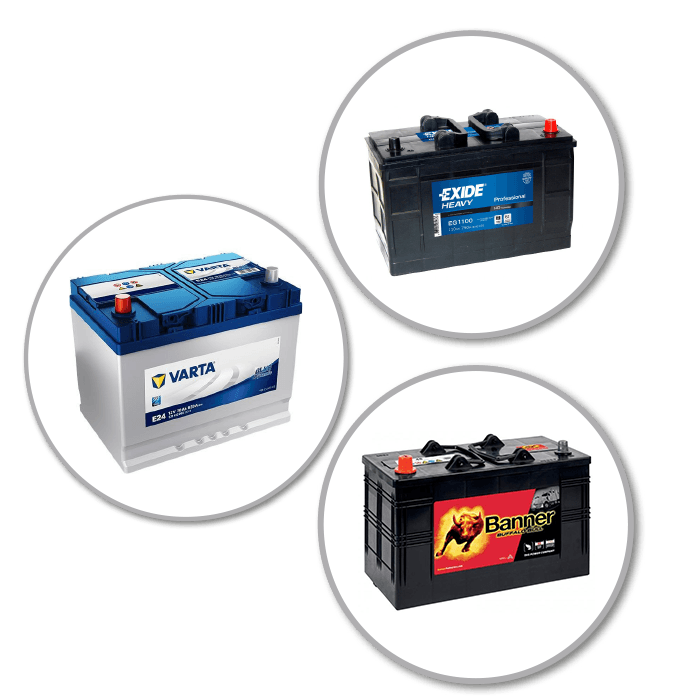 Technical Information
Warranty Support
Please ask our sales team for further information regarding warranties as these vary with product type and brand.
Trade
Need a trade account? Contact us today and apply.
Technical Advice
Our technical team are available to answer any of your agricultural battery questions.
Delivery
Next day delivery available. We ship nationwide via our in-house delivery fleet and reliable third party couriers.
Product Specifications
Looking for a bespoke power solution? Our in-house technicians can design and build custom battery packs.
LOOKING FOR A REPLACEMENT AGRICULTURAL BATTERY?
You can collect replacement batteries from one of our Trade Counters. We also deliver to trade customers within our local delivery depots.

Next Day Delivery
We have batteries in stock and ready to ship via our Multicell delivery fleet and nationwide courier service.
Delivery Information

Contact Our Sales Team
We do not sell batteries online, to check availability and prices please contact our sales team. We can advise you on what battery you need for your agricultural vehicle.
Contact Us

Need a Trade Account?
We've been supplying the agricultural trade for over 30 years. For trade prices and account information, please contact us.
Trade Enquiries