Battery Chargers
Selecting the correct charger is essential to ensure the smooth operation of your power system.
Battery Chargers
We stock a comprehensive range of battery chargers for a range of industries and applications.
If you require any help and advice choosing the correct charger for your battery or power system, our technical team will be happy to discuss your project.
Battery-to-Battery Chargers
Alternator-to-Battery Chargers
SLA Automatic Chargers
Vetus Battery Chargers

Contact Us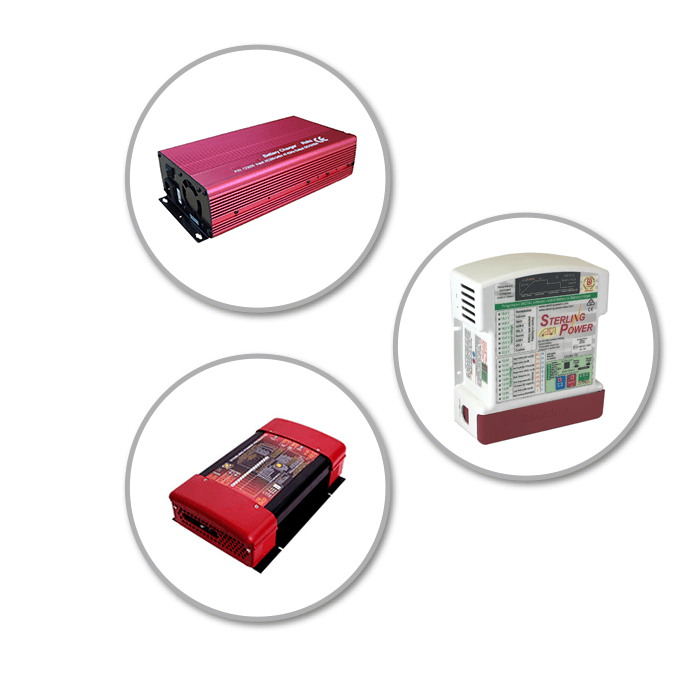 Technical Information
Warranty Support
All our batteries include a manufacturer's warranty. Please ask our sales team for further information regarding warranties as these vary with product type and brand.
Trade
Need a trade account? Contact us today and apply.
Technical Advice
Our technical team are available to answer any of your automotive battery questions.
Delivery
Next day delivery available. We ship nationwide via our in-house delivery fleet and reliable third party couriers.
Product Specifications
If you require any technical information regarding your batteries and charging system, our technical team are happy to help.
Bespoke Battery Packs
Looking for a bespoke power solution? Our in-house technicians can design and build custom battery packs.
Need help and advice selecting the correct charger?
Correctly charging your battery is paramount to its performance and reliability – our technical team are available to discuss your power system and charging requirements.

Next Day Delivery
Contact us for availability and delivery information. We have batteries in stock and ready to ship via our Multicell delivery fleet and nationwide courier service.
Delivery Information

Prices and Delivery Information
We do not sell batteries online. To check availability and prices, please contact our sales team.
Contact Us

Need a Trade Account?
To enquire about trade prices and delivery information, please contact our sales team.
Trade Enquiries