Leisure
Our extensive range of Leisure batteries are available for nationwide delivery.
Multicell – Leisure Batteries
Whether you're powering lights in your campervan, replacing your motorhome starter battery or looking for a reliable power source to run your campervan fridge, we have you covered.
We stock leisure battery technologies such as AGM, Deep cycle and Dual Purpose. ranging from 85ah – 220ah suitable for a range of leisure applications including:
Caravan and Motorhome Batteries
Campervan Conversions
Trap and Shooting Batteries
---
Industry-leading brands in stock and ready for dispatch.

Contact Us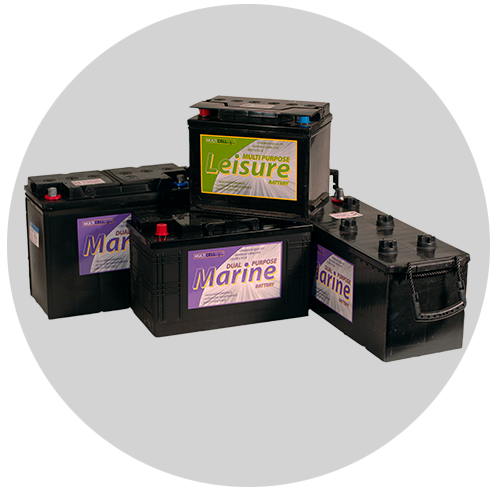 Technical Information
Warranty Support
We offer a range of automotive batteries with different warranty periods to suit all requirements.
Trade
Need a trade account? Contact us today and apply.
Technical Advice
Our technical team are available to answer any of your automotive battery questions.
Delivery
Next day delivery available. We ship nationwide via our in-house delivery fleet and reliable third party couriers.
Bespoke Battery Packs
Looking for a bespoke power solution? Our in-house technicians can design and build custom battery packs.
Need some help and advice to choose your new Leisure battery?
Our technical and sales team are available to answer any questions regarding your leisure battery system, charging requirements and associated products within your power system.

Next Day Delivery
Contact us for availability and delivery time. We have batteries in stock and ready to ship via our Multicell delivery fleet and nationwide courier service.
Delivery Information

Contact Our Sales Team
We do not sell batteries online. To check availability and prices, please contact our sales team.
Contact Us

Need a Trade Account?
We've been supplying the leisure trade for over 30 years. Please submit a form below and our sales team will in touch.
Trade Enquiries